Deborah Montgomery, President, Larr & Associates

Deborah has 20 plus years in international letter of credit preparation and processing experience. Starting as a one-person self-employed small business twenty-one years ago, the company now has seven offices with highly qualified processors and does business with several large Fortune five hundred companies as well as many mid-size firms just starting to export. We assist exporting companies from start to finish streamlining their letter of credit process by presenting clean LC documents to the bank resulting in swift payment. We have helped numerous customers reduce their accounts receivable days outstanding by presenting documents that are compliant with LC terms and conditions. The company guarantees discrepant free documents which enhance speedy payment.
She has consulted to companies entering the exporting field and presented at several exporting seminars.
She holds a Bachelor of Science degree from Baldwin Wallace University.
Deborah's Email: dmontgomery@larrlcdocs.com
Deborah's Phone# 330-351-4726
Tammy Gabor, Vice President
Tammy has 30 plus years in international letter of credit preparation and processing experience. Tammy began preparing letters of credit in the manufacturing environment with Advance Technologies, a radiation medical technology company, in 1984. She later moved to Volk Optical, as an International Customer Service Representative, specializing in internal credit and processing international orders and letters of credit.
Tammy joined Larr and Associates in 1996 as a self-employed contractor working with Deborah Montgomery in her small business endeavor. Tammy was dedicated to Deborah in expanding her growing enterprise to a two person office, assisting her in processing letters of credit, promoting her services and helping the company grow to what is now seven offices with highly qualified processors that consults, advise and process letters of credit and bank drafts for large fortune five hundred companies as well as smaller firms just starting to export. Tammy works closely with companies entering the exporting field as well as assists very experienced companies continuing to streamline their procedures and keep up to date with the ever-changing regulations of the letter of credit process. Tammy works not only with companies based in the United States but also multinational companies with divisions around the globe, processing their letters of credit.
Tammy holds a Bachelor of Science degree from Bowling Green State University in Bowling Green, Ohio.
Tammy's Email: tgabor@larrlcdocs.com
Tammy's Phone# 440-813-5255
Laura Kulin, Account Supervisor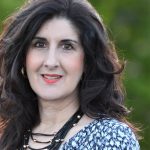 Before contracting with Larr & Associates in 1998, Laura was employed by PPG Industries Inc. for 15 years. Her last position was as International Sales Manager, Mideast, and Austral-Asia in the Coatings & Resins Division. In this position, she contributed to the profitability and growth of PPG's international segment of automotive refinish operations by assisting in the planning and implementation of export marketing programs, specifically through management of the entry, production and shipment of a large, broad and changing mix of products ordered by PPG's international customers located throughout the Middle East, Australia and parts of Asia. Laura made direct presentations to international customers and coordinated activities of plant and field personnel as well as various outside domestic and foreign financial, traffic and transportation entities in order to accomplish sales objectives. Laura has experience in communicating with thousands of customers from all cultures and economic levels.
Laura holds a Bachelor of Science Degree in Business Administration/Finance from the University of Pittsburgh.
Laura's Email: lkulin@larrlcdocs.com
Laura's Phone# 412-352-3276
Kristin Cargill, Account Supervisor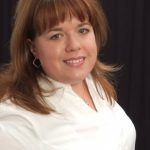 Since 2005, Kristin has been responsible for all the draft collection presentations for Larr & Associates. She also represents many of our top customers with their LC services. Before her career with Larr & Associates, Kristin owned and operated a medical billing business. She handled all billing responsibilities for multiple doctors and medical practices. She was also the News Director for a radio station, WZIP in Akron, Ohio.
Kristin holds a Bachelor of Arts Degree in Business and Organizational Communication from the University of Akron.
Kristin's Email: kcargill@larrlcdocs.com
Kristin's Phone# 330-861-6836
Michelle Henderson, Accounts Receivable Manager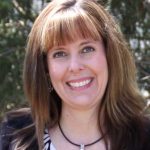 Michelle has been with Larr & Associates since 2005. She manages our accounts receivable, billing and payroll. Before coming to Larr, Michelle served as lead teacher in a Head Start classroom and worked as a Case Manager for a Children and Youth program at Catholic Charities. She also currently maintains a small photography business.
Michelle holds a Bachelor of Science Degree from The Pennsylvania State University.
Michelle's Email: mhenderson@larrlcdocs.com
Sharon Rothlisberger, Account Supervisor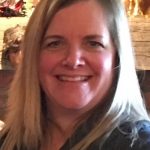 Before contracting with Larr & Associates in 2003, Sharon had previously worked for freight forwarding companies Danzas Corporation and Midwest Transatlantic Lines, Inc. in all aspects from arranging the movement of cargo to L/C documentation. She is responsible for managing several large volume accounts at Larr.
Sharon holds a Bachelor of Science Degree in Business Administration/International Business from The University of Toledo.
Sharon's Email: srothlisberger@larrlcdocs.com
Sharon's Phone# 440-479-0790.
Natalyn Sanders, Account Supervisor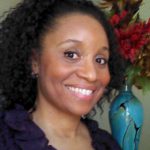 Prior to contracting with Larr and Associates in 2005, Natalyn worked for Steris Corporation as a Credit Analyst while handling Letters of Credit in the Asia Pacific territory of the Healthcare division. This allowed her to work with the company's logistics manager while fine tuning needful changes and amendments to LCs then later prepare bank presentations for payment. She also managed several million dollars as a Collection Specialist in a previous position with this company. Natalyn was also engaged several years with Allstate Insurance Company in various positions that carried her from Life Market Development assisting in GAAP and STAT reporting to the state, the Investment Department in Corporate supporting the trading desk and Directors in the Municipal Bond Division and Allstate Life in Variable Annuities. Natalyn's experiences have helped to make a seamless transition to letter of credit consulting and document prep for Larr.
Natalyn holds a Bachelor of Arts Degree in Organizational Communication from North Central College.
Natalyn's Email: nsanders@larrlcdocs.com
Natalyn's Phone# 440-251-8800.