Export Letter of Credit Services You Can Trust
We strive to take the confusion and hassle out of the letter of credit process so you can concentrate on other aspects of your business, like sales and profits. Export documentation is our only business. We offer export letter of credit services that you can truly trust. Our goal is to process clean, consistent letter of credit documentation resulting in swift payment for our customers. We can help you save significant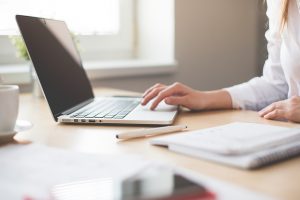 amounts of time and money when you use our services. 
Our associates provide premium service, by being customer focused, offering a diverse set of international business skills, and by the superior process and technology we've implemented. We offer personalized service in that your documents will be processed by the same associate from origin through completion and collection of funds. We recreate your documents under Commercial and Documentary Letters of Credit, Standby Letters of Credit and Draft Collections / Cash Against Documents.
Our letter of credit service associates are critical thinkers, problem solvers…
PERSONALIZED SERVICE
Help customers pull together terms and conditions for letter of credit requirements

Review L/C conditions and recommend amendments as needed that will benefit the collection process

Contact and work closely with freight forwarders to ensure transport document is completed according to L/C requirements

Prepare all documents needing legalization

Process, sign and copy all necessary documents in accordance with L/C requirements within a 24-48 hour turnaround time

Email complete document file for your records  

Work with bankers who notify us of any discrepancies or clarification of documents
We help our customers reduce their DSO (Days Sales Outstanding). We can help you take your business global. Contact us today.