Our company provides professional export documentation services in the Cleveland, Ohio area. Our customer base is nationwide, however, we're based in Munroe Falls, Ohio, which is just 45 minutes from downtown Cleveland. Our team specializes in export letters of credit, in fact that is all we do.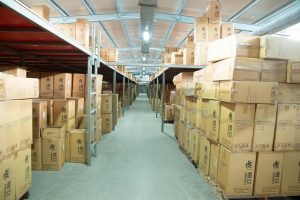 We're export specialists. We can prepare your trade documents error free which ensures you get paid.
We save our customers time and money.
Our experienced associates provide high quality, specialized service. We offer personalized service as all of your documents are administered by the same associate from start to finish.
We handle a whole host of services including:
Help customers pull together terms and conditions for letter of credit requirements
Review L/C conditions and recommend amendments as needed that will benefit the collection process
Contact and work closely with freight forwarders to ensure transport document is completed according to L/C requirements
Prepare all documents needing legalization
Process, sign and copy all necessary documents in accordance with L/C requirements within a 24-48 hour turnaround time
Email complete document file for your records
Work with bankers who notify us of any discrepancies or clarification of document
We help our customers reduce their DSO (Days Sales Outstanding). We can help you. Contact us today.
We navigate this complicated process so you don't have to… working with with freight forwarders and bankers all along the way.
Deborah Montgomery started Larr & Associates nearly 25 years ago because she had a vision of helping her customers navigate the